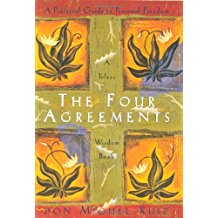 Earlier this summer, I read the book, The Four Agreements, by Don Miguel Ruiz. After all, it's Tom Brady's favorite book. I promise, I'm perfectly capable of reading a book and not thinking about how the author's message applies to strength training (I swear). However, Ruiz's 4th agreement is the perfect advice and mindset that we should adopt heading into our own strength training workouts: Always do your best.


It's as if he is actually talking about our workouts when he states:
Leave a Reply
Your email address will not be published.