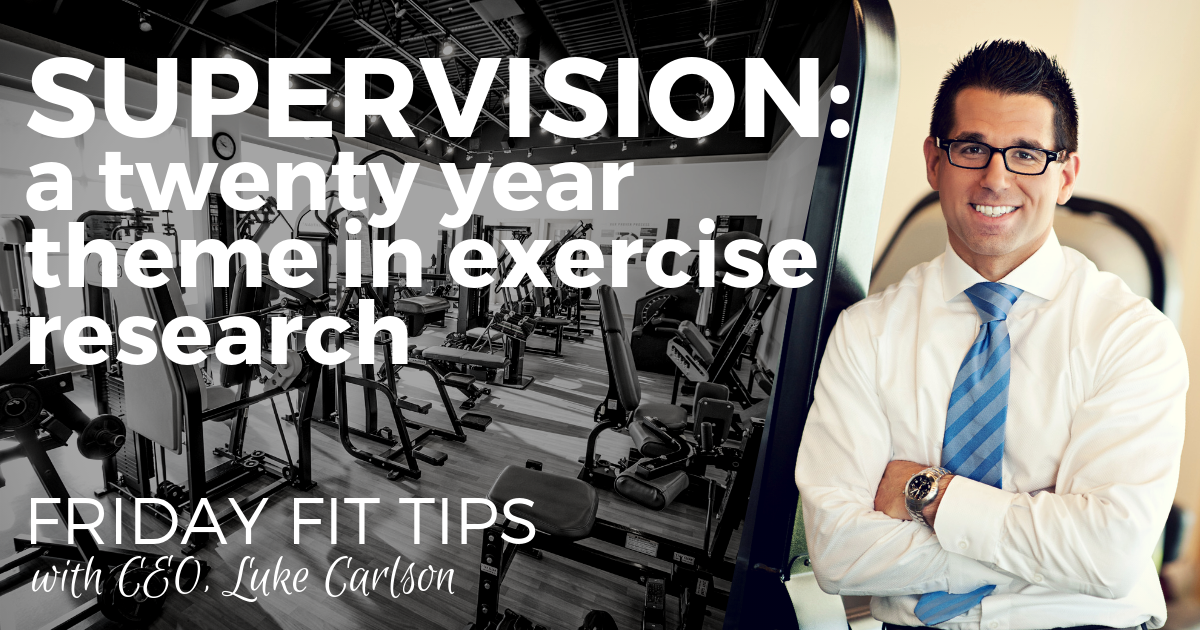 I've spent the last 20 years reading the scientific literature pertaining to all modes of exercise. Although the research has shifted my understanding and approach to exercise significantly over the years, one element has continued to emerge from this research: the importance of supervision in strength training.
A sampling of studies examining a variety of populations yield a similar outcome: Supervision produces better results.
A 2000 study published in Medicine and Science and Sport and Exercise concluded, "Directly supervised, heavy-resistance training in moderately trained men resulted in a greater rate of training load increase and magnitude which resulted in greater maximal strength gains compared with unsupervised training."
A 2004 study published in the Journal of Strength and Conditioning Research that utilized collegiate rugby players as subjects concluded, "The present findings provide strong support for the direct supervision of resistance training in young athletes. In the practical setting, the direct supervision of resistance training by appropriately qualified strength and conditioning coaches will significantly augment the absolute strength and percent increases of supervised athletes when compared to unsupervised athletes."
A 2009 study published in Epidemiology and Clinical Medicine examined the impact of supervised exercise versus non-supervised exercise in overweight adults. Researchers concluded that, "Exercise under supervision of a qualified fitness instructor leads to a larger decrease (in fat mass)."
A 2011 study conducted in the Netherlands comparing supervised and unsupervised strength training concluded, "After four months, those who received supervision lost more weight (17.6 pounds compared with 6.16 pounds) and body fat (13.64 pounds compared with 3.74 pounds) than those who received no supervision.
In research studies, two separate groups who perform the exact same workouts will have dramatically different results when one group has direct supervision. Regardless of the type of exercise, the style of the workout, or the goals of the individual performing the workout (a type-2 diabetic or an elite athlete), the singular element of direct supervision always produces better results.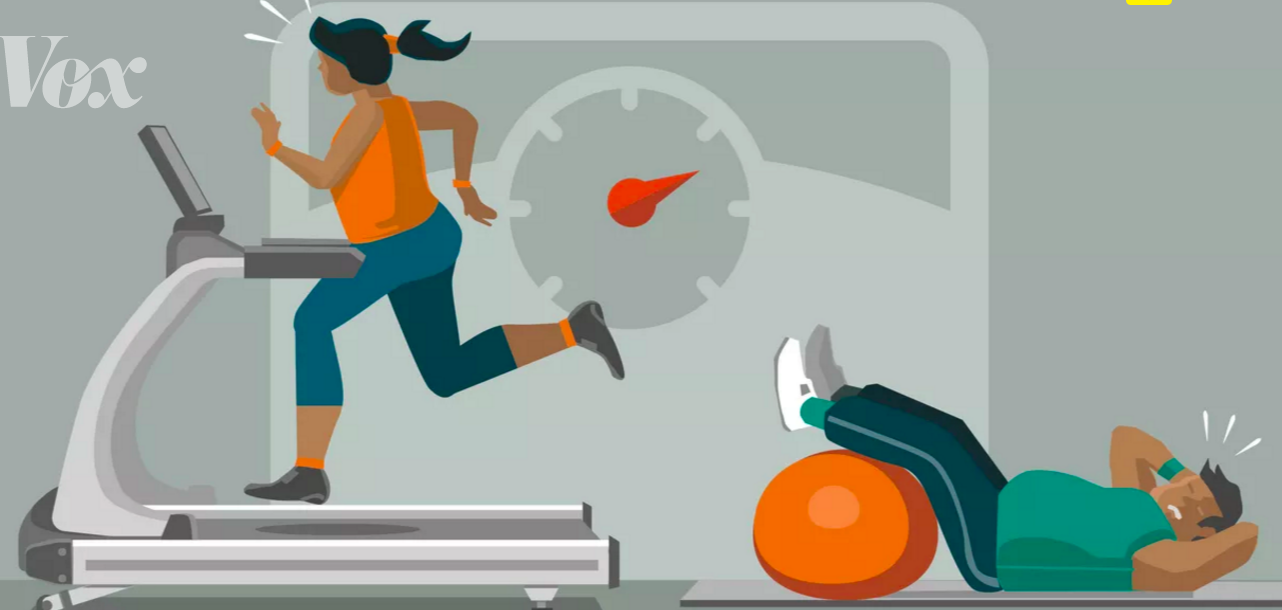 It's the prevailing myth that so many fitness enthusiasts still cling to: Cardio will help me lose weight. For nearly 12 years, we at Discover Strength have worked at combatting this misnomer. I don't think we've been very effective. Not a day goes by where I don't hear clients mention that they need to increase their cardio to really start improving their body composition. In full disclosure, I love cardio. In fact, I have a bias toward cardio. I run marathons and I do cardio religiously five days per week. I'm almost rooting for cardio to be effective for weight loss. However, I'm also aware of what the research continually tells us:
Cardio doesn't do what we all think it does.
That is, cardio isn't effective for weight or fat loss. If we survey all the people on a treadmill, elliptical machine, in a spin class, or in a kickboxing class, and we ask them, "What's your objective?" 99% of the answers will be along the lines of, "To lose weight" or, "burn calories." Stated otherwise, we're all using cardio to help us lose weight; but cardio simply doesn't help people lose weight. What is cardio good for? As the name implies, cardio is great for improving cardiovascular fitness and function and potentially mitigating cardiovascular disease risk factors. Cardio IS valuable, but not for the reasons most of us perform it.
The scientific literature clearly delineates that "intensity" is the primary stimulus for our bodies to change and improve as a result of engagement in a resistance exercise program. Intensity is most important controllable factor (uncontrollable factors include percentage of fast twitch or slow twitch muscles fibers, muscle belly length, tendon length, and muscle insertion) in an individual's response to an exercise program. It appears that the other variables of an exercise program, although important, are simply not as meaningful as the intensity with which we exercise. This leads us to an important (and often ignored) question: What is intensity? Intensity can be defined as a percentage of our momentary ability to perform an exercise. Stated other wise, it has nothing to do with the amount of weight we lift, it has everything to do with our effort. Lifting a relatively heavy weight for 6 reps or a relatively light weight for 20 reps are both deemed "intense" so long as it is utterly impossible to lift a 7th rep or a 21st rep. When looking to produce better results, faster results, or to break through a plateau, the first place to turn your attention to should be your training intensity. Most well intended trainees err in almost the opposite direction. They add more exercises, add more sets, and/or increase the number of weekly workouts. All of these are steps in the wrong direction.
Leave a Reply
Your email address will not be published.