Improve cardiovascular function & maximize caloric burn
The fitness topic that garners the most confusion and outright misinformation continues to be the quest for improved abdominal appearance. Interestingly, the effect of exercise on abdominal appearance is one of the most thoroughly studied and understood areas in all of exercise science. Alas, this is not reflected by the average fitness enthusiast's approach to achieving six-pack abdominals (or, perhaps, less ambitiously, simply losing fat from the midsection). A survey of health clubs, gyms, home exercise DVD's, and studio concepts around the world indicate that we are truly in the stone ages when it comes to effectively improving abdominal appearance. Let's address an evidence based approach to improving abdominal appearance.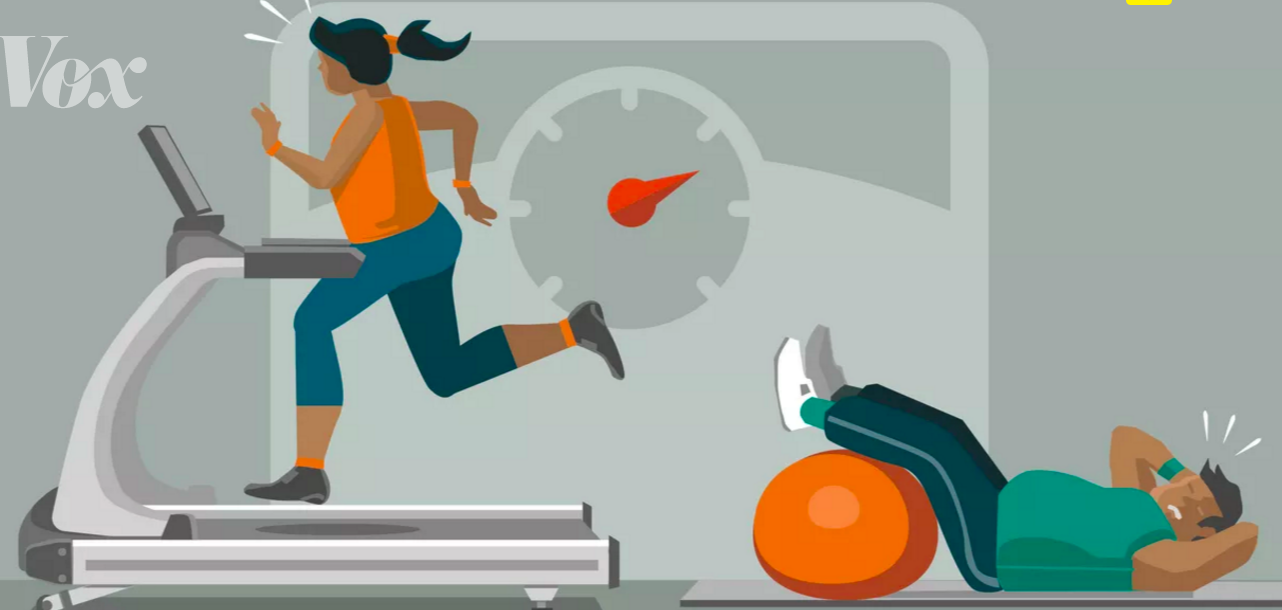 It's the prevailing myth that so many fitness enthusiasts still cling to: Cardio will help me lose weight. For nearly 12 years, we at Discover Strength have worked at combatting this misnomer. I don't think we've been very effective. Not a day goes by where I don't hear clients mention that they need to increase their cardio to really start improving their body composition. In full disclosure, I love cardio. In fact, I have a bias toward cardio. I run marathons and I do cardio religiously five days per week. I'm almost rooting for cardio to be effective for weight loss. However, I'm also aware of what the research continually tells us:
Cardio doesn't do what we all think it does.
That is, cardio isn't effective for weight or fat loss. If we survey all the people on a treadmill, elliptical machine, in a spin class, or in a kickboxing class, and we ask them, "What's your objective?" 99% of the answers will be along the lines of, "To lose weight" or, "burn calories." Stated otherwise, we're all using cardio to help us lose weight; but cardio simply doesn't help people lose weight. What is cardio good for? As the name implies, cardio is great for improving cardiovascular fitness and function and potentially mitigating cardiovascular disease risk factors. Cardio IS valuable, but not for the reasons most of us perform it.
Leave a Reply
Your email address will not be published.