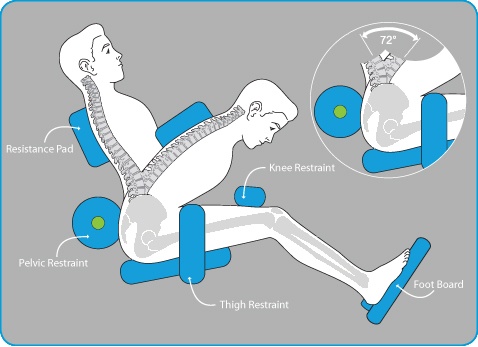 In the last month and a half, I've had the opportunity to spend a significant amount of time with two luminaries in the field of low back pain management and prevention. Last week, I toured the campus of Medical Exercise Associates in Daytona Beach, Florida and met for a few hours with the founding physician, orthopedic surgeon, Dr. Michael Fulton. About thirty years ago, Dr. Fulton discontinued performing low back surgeries in favor of using clinical strengthening tools designed by MedX to restore patients to normal low back function.
Nearing the twilight of his career, Dr. Fulton's message was clear: For the clear majority of manifestations of low back pain, isolated strengthening of low back muscles is more effective in mitigating and managing low back pain over the long haul then surgery or passive modalities.
Leave a Reply
Your email address will not be published.