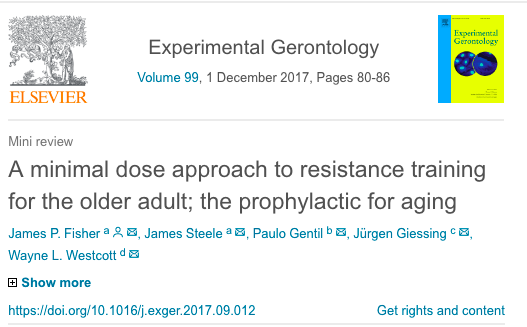 A team of researchers including our close colleagues Dr. James Fisher, Dr. James Steele (both of Southampton Solent University in the United Kingdom) and Dr. Wayne Westcott recently published one of the most important scientific papers in perhaps a decade on the topic of strength training and aging. The paper, titled, "A minimal dose approach to resistance training for the older adult; the prophylactic for aging" appeared just three weeks ago in the Journal of Experimental Gerontology. As the title suggests, the authors summarize the many health related benefits of resistance exercise (strength training) and state that despite the preponderance of evidence supporting the efficacy of resistance training in delaying the onset of biological aging, the vast majority of adults still do not engage in resistance training. Thus, the focus of their paper was to introduce a prescription along with the benefits of performing a minimal dose of resistance training. Fisher and colleagues summarize their objective stating, " However, this article is intended to determine the approximate minimal necessary volume and frequency to identify a 'minimal dose' of RT for the evidenced health benefits."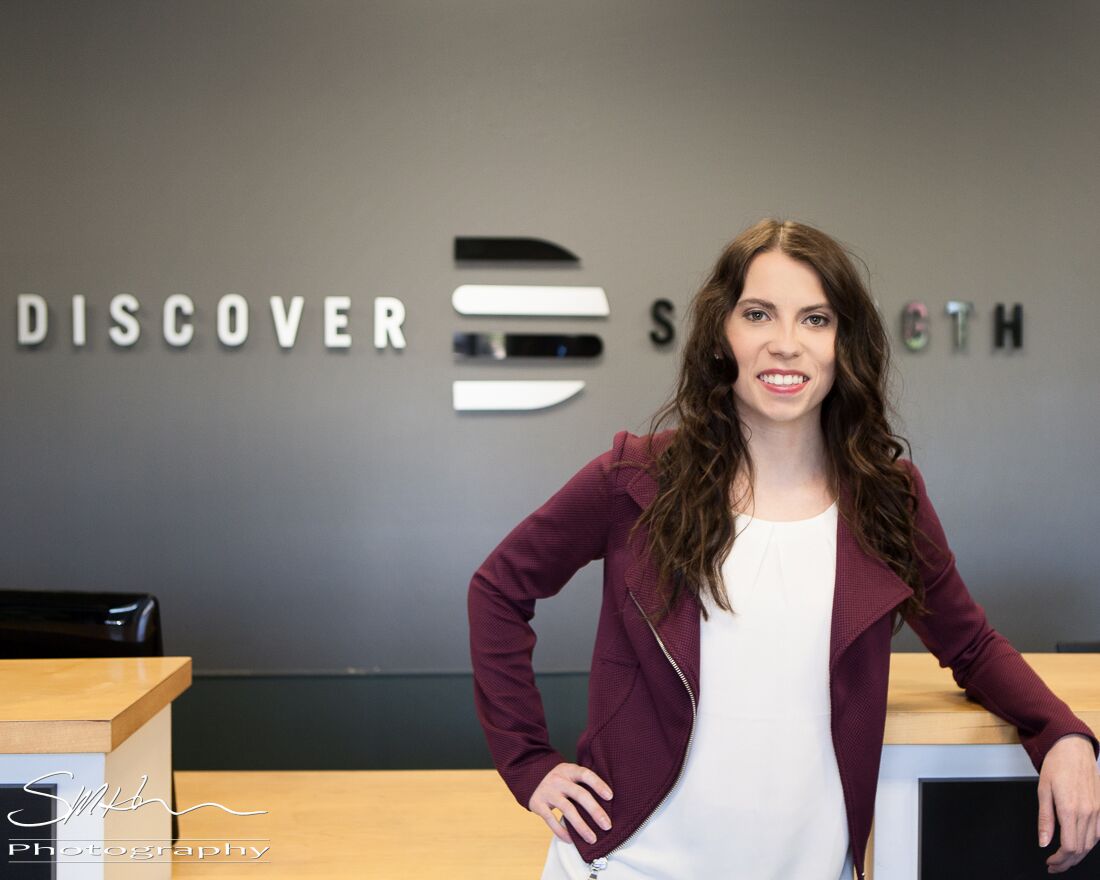 Improving body composition, defined as the percentage of our body weight that is comprised of muscle versus fat, is a paramount goal for the clear majority of exercisers. Whether our pursuit is bolstered health and the prevention of chronic disease or improved aesthetic appearance, improving our body composition is a central part of the equation. With so much misinformation, confusion, and wasted effort in our quest of improved body composition, I thought I would share the ultimate success story that illustrates an evidence based, albeit unpopular approach to improving body composition.
Leave a Reply
Your email address will not be published.