The American College of Sports Medicine (ACSM) sent out an email survey to its members and certified professionals asking them what the new trends in the fitness industry are for 2013-2014. A few of our staff chuckled as we clicked through question after question about the latest and greatest fitness fads. It left me thinking, "Who cares if this stuff is "new" or hot… shouldn't we be more concerned with whether or not it PRODUCES RESULTS?" The fitness industry (including everything ranging from health clubs, personal trainers, infomercial gadgets, and fitness/wellness magazines) is as guilty as any industry of hyping what's new. I'm all for continual improvement and innovation, but new doesn't mean better… it means, "new." This line of thinking led to the development of our new "Group" workout card at Discover Strength. We named the workout card "Legends" because the three workouts come from three mentors of mine that are truly "legends" in the field of strength training and fitness. Each workout finds it's origin in a different decade; one from the 70's, one the 80's, and one the 90's.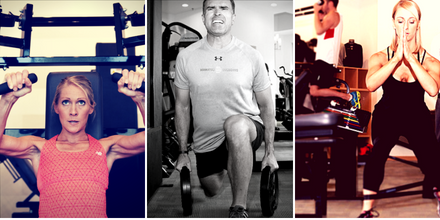 At Discover Strength, we often refer to our approach to resistance exercises as HIT or High Intensity Training. We have used this terminology for the last 10 years and I have employed HIT as a strength coach since 1999. Recently, the terms "High Intensity Training," "HIT", or "HIIT" (High Intensity Interval Training) have increased in popularity. Seemingly, if your heart rate is elevated or if there is sweat dripping off your nose during exercise, you are performing a variation of "HIT." This really couldn't be any further from the truth.
Leave a Reply
Your email address will not be published.